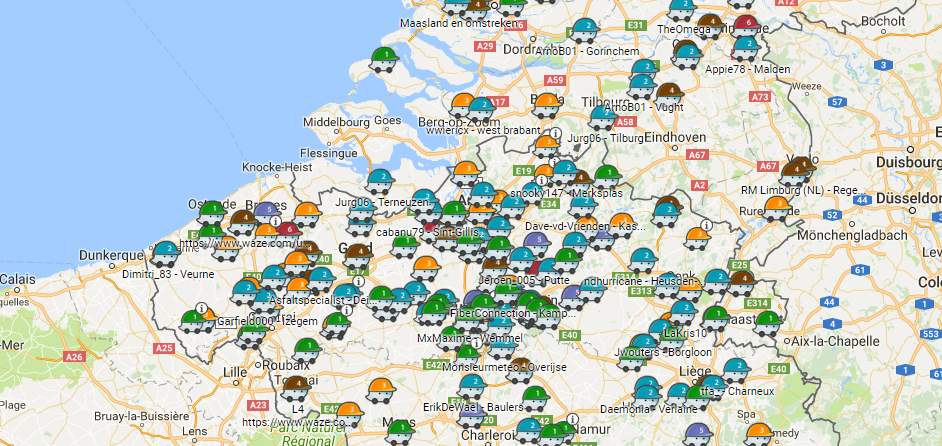 Si vous participez à l'édition de la Carte Gps de Waze au Benelux, Vous pouvez placez un repère indiquant votre localisation sur la carte des éditeurs.
Cette carte permet de trouver un autre éditeur qui est dans une région donné. Cella est pratique  quant on a besoin d'une information régionale… on peut contacter un éditeur régional….
Si un éditeur se pose une question sur la réalité du terrain, pouvoir contacter un autre éditeur proche de la chose à vérifier est un plus indéniable pour la qualité de la carte.
Comment se positioner
Se Connecter à son compte Google ou créer un compte
Ouvrir la carte des éditeurs
Cliquer sur modifier en haut à gauche
Dans la partie de droite, décocher tout et cocher la section de son rang (L1, L2, L3,…)
Rechercher sa région via l'onglet de recherche
Cliquer sur ajouter un repère et le positionner à l'endroit souhaité
Remplir la première case avec son Pseudo Waze et son rang (en effaçant le texte présent)
Finir en cliquant sur enregistrer
Dans votre fiche indiquez le lien vers votre ficher Waze
Par exemple pour GregDraux : https://www.waze.com/fr/user/editor/GregDraux  …  Adapter le avec votre peseudo à la fin de l'adresse.
Votre fiche permet de vous contacter via le forum en cliquant sur le bouton à haut a droite
Merci à GregDraux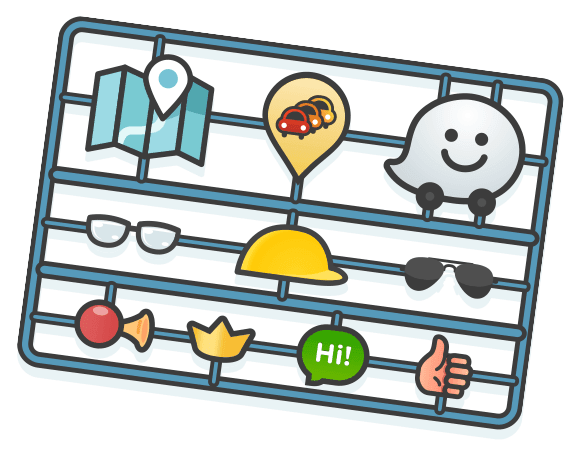 An important change in the way we are editing restricted access roads en pedestrian areas.
Because of changes in the routing server we are forced to make some changes to the wiki. We discussed this with Waze and apart from bug fixes they are not planning on making any other changes right now. Do you find any bugs yourself with routing, please consult me, or another GC and we will look into it.
The following wiki-pages are changed:"
Walking trail
Pedestrian boardwalk
New page:
Benelux Non-Drivable
This is how the routingserver handles the roadtypes:
Street – The routing server navigates normally to the designated destination. (flag)
Private (street with restriction) – The routing server navigates normally to the designated destination.
Walking trail – The routing server navigates to the closest junction with a drivable segment.
Pedestrian boardwalk – The routing server navigates to the geographical closest drivable segment.
Note: Please keep in mind that PB's when set to "unknown" will not fix the client. This will cause all speed-info to be placed on other segments, just like railroad currently does.
If there are any questions or remarks, feel free to ask them!!!
Waze has to carefully select the sources from which data is used as we can't risk infringing other people's rights. Therefore we have to limit ourselves to data that was explicitly stated to be open data or we need to have written permission to use a certain data source.
Flanders
Most of the maps at Geopunt.be are open data and as such available for us to use.
Wallonia
Liège
www.policeliege.be/pdf/travaux.pdf
twitter.com/policedeliege